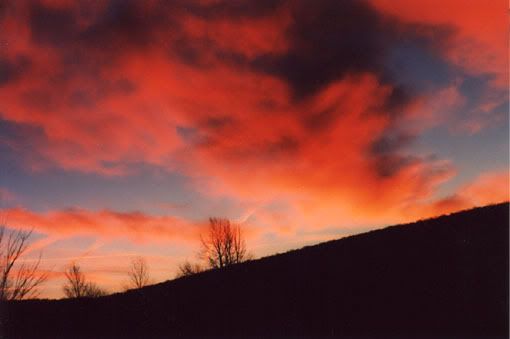 Picture yourself in a boat on a river,
With tangerine trees and marmalade skies
I grew up during the Beatles era and "Lucy in the Sky with Diamonds" has always been a fave in my top five. From the start, there was speculation that psychedelic drugs influenced John Lennon when he wrote the dreamy, trippy imagery into his song. But couldn't he have been inspired by a morning such as this?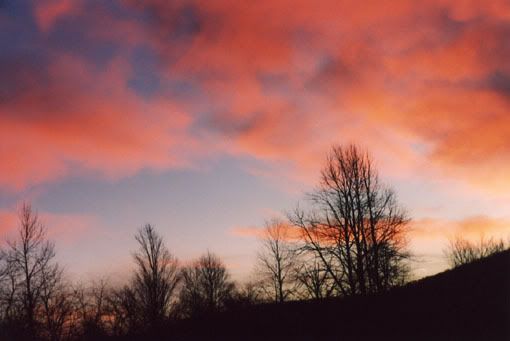 Winter is a time of lower humidity, bringing greater clarity to the sky. Stars are brighter and seem closer, almost touchable, than in other seasons. The angle of the sun's rays striking the northern latitudes is more acute, passing through thicker layers of atmospheric gases. Evenings and mornings can be beautiful and oftentimes spectacular, as can be seen here. Sunrise and set may not be warming the chilled earth but they are undeniably uplifting.
Somebody calls you, you answer quite slowly,
A girl with kaleidoscope eyes.